PTC-CSJ Foundation's flagship education initiative, Growing Good to Great Kids or 3G Program, is now on its 6th year of implementation in Muntinlupa City effective January 2016.

The Foundation's Executive Director, Ms. Flory Tabio, recently signed the Memorandum of Agreement (MOA) renewing the 3G partnership with Synergeia Foundation, Junior Baseball Softball Foundation of the Philippines (JBSFP) and Department of Education – Division Office of Muntinlupa City, together with its three partner-beneficiary schools: Bayanan Elementary School – Main (BESM), Lakeview Elementary School (LES) and Sucat Elementary School –Main (SESM), the newest partner.

Prior to the MOA signing, Ms. Tabio presented to DepEd-Muntinlupa Schools Division Superintendent (SDS) Dr. Mauro C. De Gulan the 3G Program's key accomplishments in 2015, as well as its 2016 targets and activities on nutrition enhancement, learning enrichment, sports development (baseball) and training for parents and teachers.

Ms. Tabio also informed Dr. De Gulan that the Foundation will conduct financial literacy seminars for 400+ tech-voc students of Muntinlupa Alternative Learning System (ALS) in March 2016.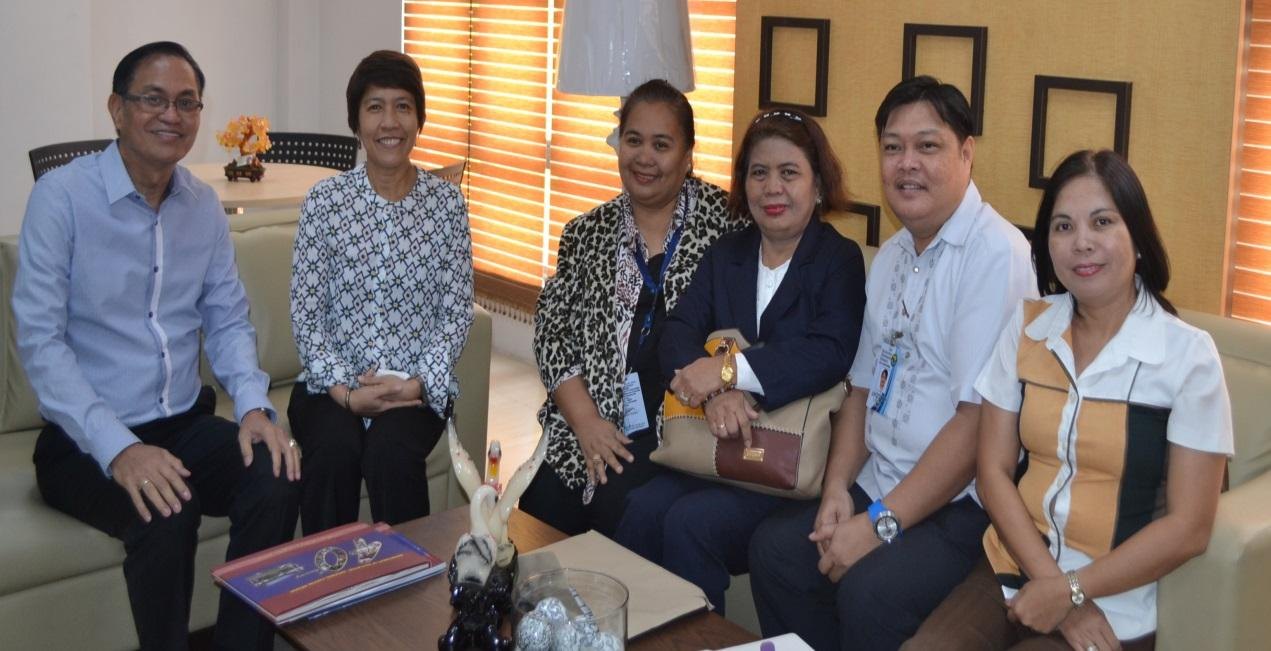 Photo shows (from left to right) DepEd Muntinlupa SDS Dr. Mauro C. De Gulan, PTC-CSJ Executive Director Ms. Flory A. Tabio, Muntinlupa ALS Officer-in-Charge Mrs. Ada Tagle, LES Principal Mrs. Buena De La Cruz, BESM Principal Mr. Antonio Gagala and SESM Principal Ms. Marissa Andanza.