Environmental Awareness and Conservation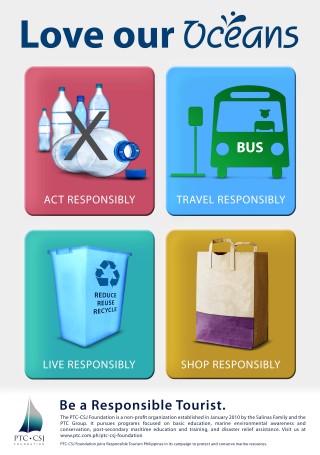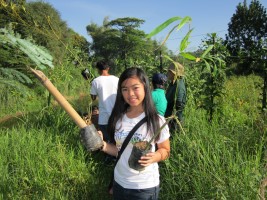 The Philippines is one of the world's top ten most biologically diverse countries. However, low public awareness on environmental issues and threats has regrettably contributed to the decline of our country's natural resources.

"Love our Oceans" thus advocates for and educates more people, especially the youth, on the importance of saving the Philippines' rich marine resources. In partnership with the Outlooke Pointe Foundation, the PTC-CSJ Foundation published "On Tatay's Boat," a children's story book that teaches the importance of caring for our seas. Copies of the book have been distributed in public schools and coastal communities nationwide.

Since 2016, PTC-CSJ, in partnership with WWF-Philippines, has implemented the Environmental Education (EE) Project in public elementary schools in Muntinlupa City. The EE Project aims to increase the knowledge and awareness of teachers and students on environmental issues focused on environmental conservation, climate change and sustainable lifestyle.

Partners: