Disaster Preparedness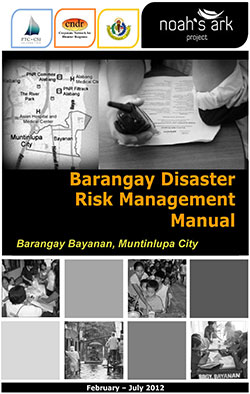 Due to its geographic features, the Philippines is highly prone to natural calamities such as earthquakes, volcanic eruptions, and tropical cyclones and floods, making it one of the most disaster-prone countries in the world.

Answering the Call, the Foundation's disaster preparedness and response program, aims to develop a culture of disaster preparedness and enhance the capacities of local government leaders and communities, especially in the Foundation's project sites.

Barangay Bayanan in Muntinlupa City, site of the Foundation's 3G Program, is prone to flooding due to its proximity to Laguna Lake. In 2012, the Foundation partnered with the Corporate Network for Disaster Response (CNDR) to implement the Noah's Ark Project with the goal of helping Barangay Bayanan achieve zero casualties in times of disasters.

Since 2016, the Foundation has implemented community-based disaster preparedness initiatives focused on children, in partnership with Museo Pambata and ACM Homes.

When calamities do happen, the Foundation, with the assistance of PTC and its principals, as well as other NGOs, lend a helping hand to disaster victims.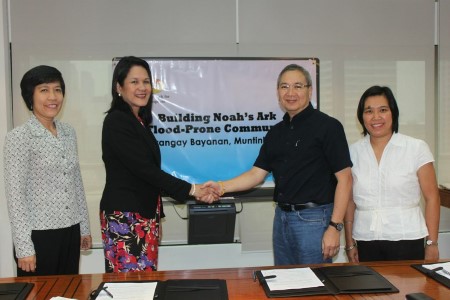 Partners: